Hoy he recibido esta foto en un mail que me ha mandado Luidani y por poco me desmayo, quiero compartirla con todos vosotros.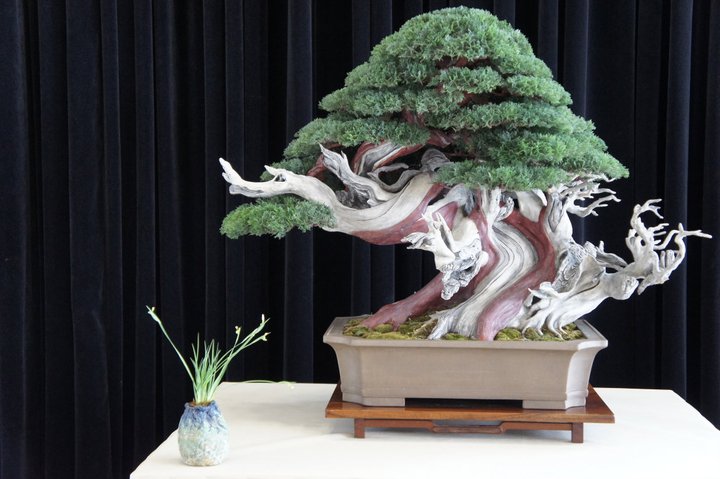 Al final resulta que...
If Bonsai is is Art - Is Art Bonsai
A close look at the remarkable sculptures of Paul Finch
Paul Finch is a seasoned Bonsai practitioner from the UK not far from London. He has has some coverage in magazines such as Bonsai Focus and is often close in on the European Bonsai Circuit.
But Paul has another side to his artistic talents - sculpture; and its Pauls sculptures which are starting to really turn heads. Last year Paul exhibited one of his sculptures at a major UK Bonsai show and if you look below you can see why people were asking why they hadn't seen this superb tree in a show before. His tree was shown alongside all the others and well - some people thought it stole the show.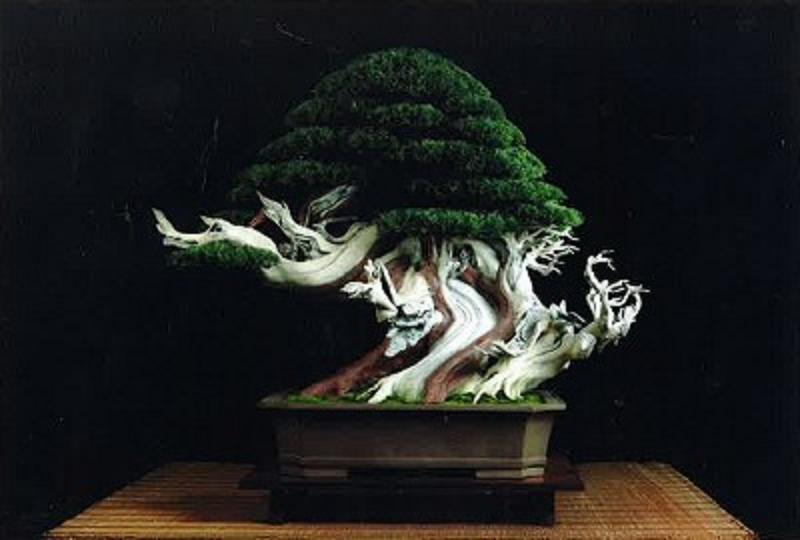 This remarkable tree is actually a life size model made by hand in clay and as you can see is staggeringly life like. Underneath the synthetic foliage you find the incredible detail which Paul puts into each sculpture, the perfect branch structure which could only be created by a sculptor who understands bonsai.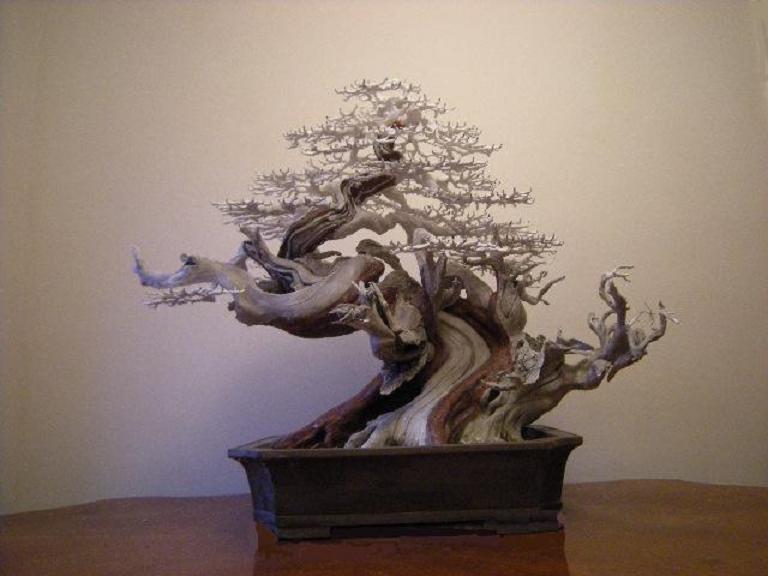 Each piece takes months to make and takes hundreds of hours of careful sculpting to achieve. Paul works from life taking photographs and video of trees to ensure that the finished product is a perfect reproduction.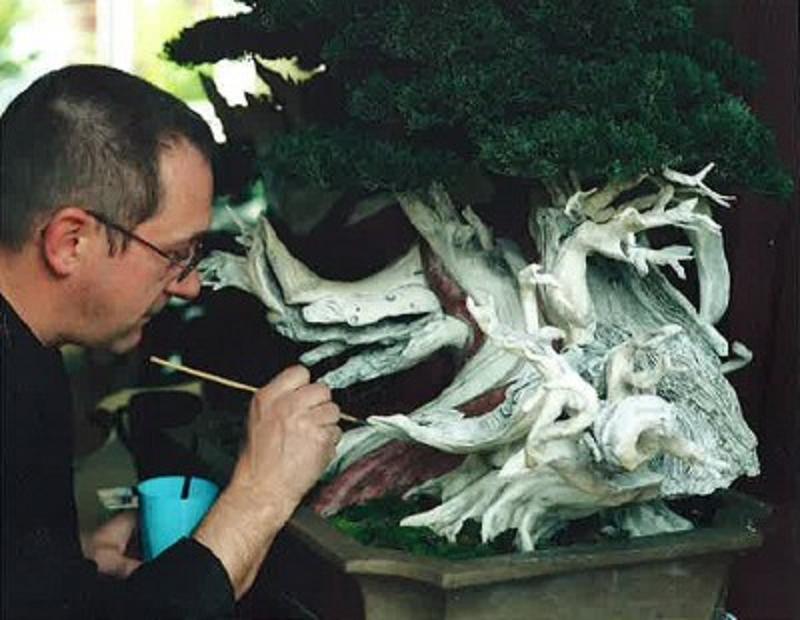 Most people will simply enjoy and get something positive from his sculptures, some people will criticise because it not Real Bonasi. The one thing that can't be argued about is that by any standards it is Real Art.
Paul takes commissions from owners who love their trees and would like to bring their trees indoors with them, he also undertakes commission for businesses and galleries.
Paul's website is under construction now but you can contact him at
http://www.paulfinchbonsai.com